Show Information
:: Sweet & Sour, My Bloody Valentine ::
Opening: Saturday, February 23, 2013 7pm-11pm
Runs till: Tuesday, April 02, 2013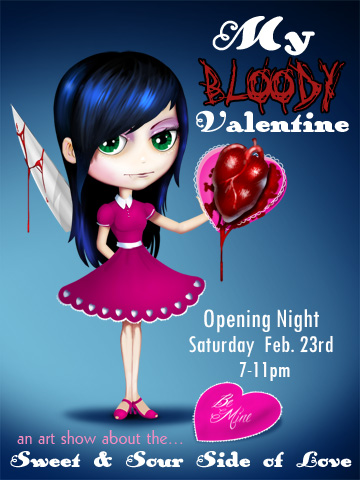 A group Art Show featuring Valentine's (or Anti Valentines) Day inspired art revealing all the sweet and sour things love has to offer. 30+ Artists will explore the cute & sweet, warm & fuzzy or dark & sad, bloody & broken hearted side of love.

Show runs until April 2nd.


Pics from the opening:




FOLLOW US ON







All shows run for approximately 5-6 weeks. If you are interested in participating in a show. email us at
info@inkandpistons.com
or sign up for the
mailing list
for details and deadlines.
Candy Coated Dreams::
Opens :
Sat, Mar 7, 2015 7pm - 11pm
A dreamy art show featuring all things sweet, sugary, sparkly, extra fluffy and of course super kawa...
More Info
The Geek Strikes Back -Nerdcore III::
Opens :
Sat, May 9, 2015 7pm - 11pm
Its on like Donkey Kong. Our yearly nerd fest art show! Level up the nerd in you at this group art ...
More Info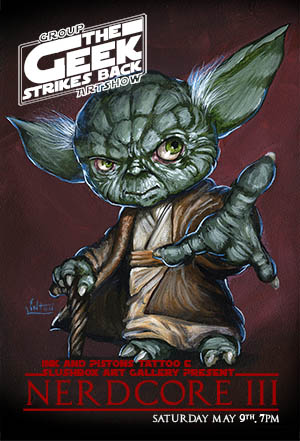 Annual Anniversary Party, Art Show & Hot Rod Roundup!::
Opens :
Sat, Jun 27, 2015 7pm - 11pm
Help us kick off the start of our 4th Year!! Were gonna celebrate with a big ol' Anniversary Party, ...
More Info